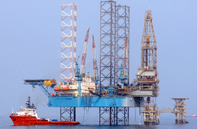 The Company was established in 1991 as stages manufacturer based on new technology for the oil and gas industry : powder metallurgy , giving a significant number of benefits . This new technology has shown through the years a good performance under stretching conditions and has delivered a good return in the form of increased run life for our Clients . Novomet Headquarters together with manufacturing facilities are located in Perm , which is two hours flight from Moscow .
Novomet product line includes main units such as pump , motor ( asynchronous and permanent magnet ) , protector , VSD , sensor and as well a great number of Custom - made auxiliaries for specific wells . These are valves , sand traps , screens , gas separators , downhole multiphase pumps , intakes and etc . Moreover , Novomet produces water injection and treatment systems .
Novomet acquired control stock of the KONNAS Design Center (Moscow), which was responsible for all ESP pump design in the former Soviet Union and it started its history in 1950. As such there is a wealth of knowledge which is located in - house w...
CEW - CAI
CEW started its operations with Canadian Advanced I...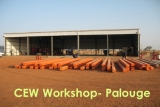 CEW – Novomet
CEW – Novomet started its operations since August...